We Help Business Owners Grow by implementing Ready to Go Proven Strategies for Attracting New Customers, Increasing Sales to Existing Customers and Maximising The Value of their Business.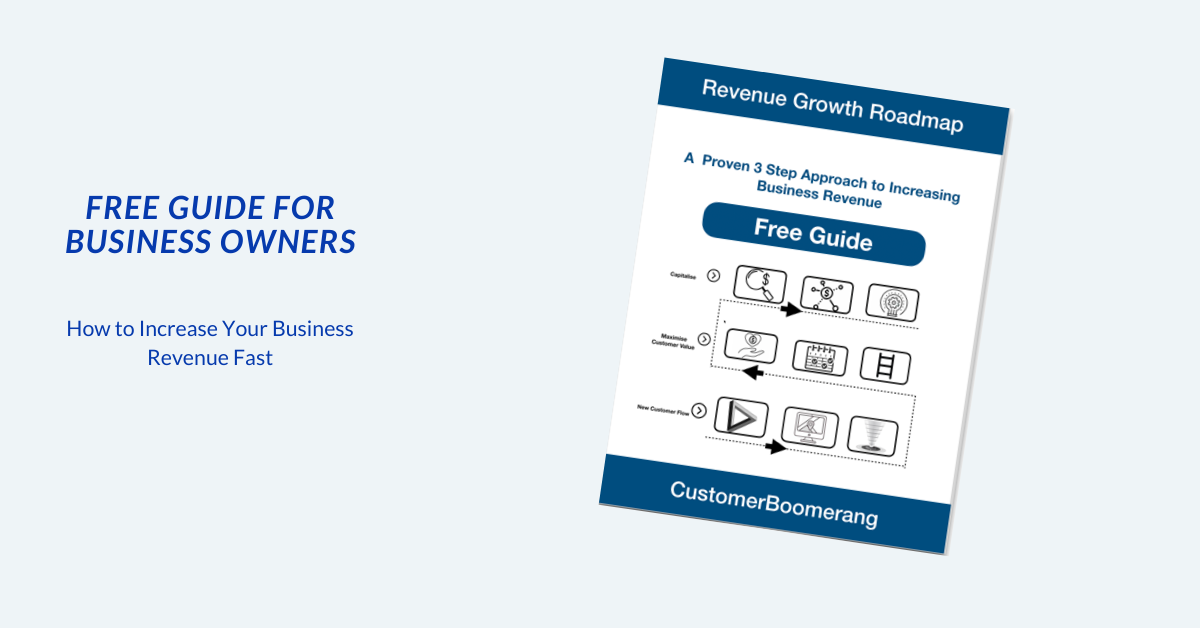 Get The Business Growth Guide Below
Enter your name and email and the guide will be sent to yoy
Attract New Customers
Every business needs a constant flow of new customers, our ready to grow strategies typically show results in a few days.
Maximise Customer Value
The fastest way to increase revenue is to make more from existing customers.  These strategies can be implemented with 24 hours in many businesses.
Capitalise
Many businesses have hidden opportunities in them that can lead to new opportunities and revenue streams. We help you uncover these hidden gems.
Revenue Increase of 30% in 12 Months
"The Customer Boomerang is System is a Game Changer!
We were already a busy restaurant but their innovative and easy to implement approach increased over revenue by over 30% within  12 Months
Byt the best thing was we started to see results straight away.
I highly recommend this system to all business owners  busy or growing"
Damon Crowe, Owner Red Torch Ginger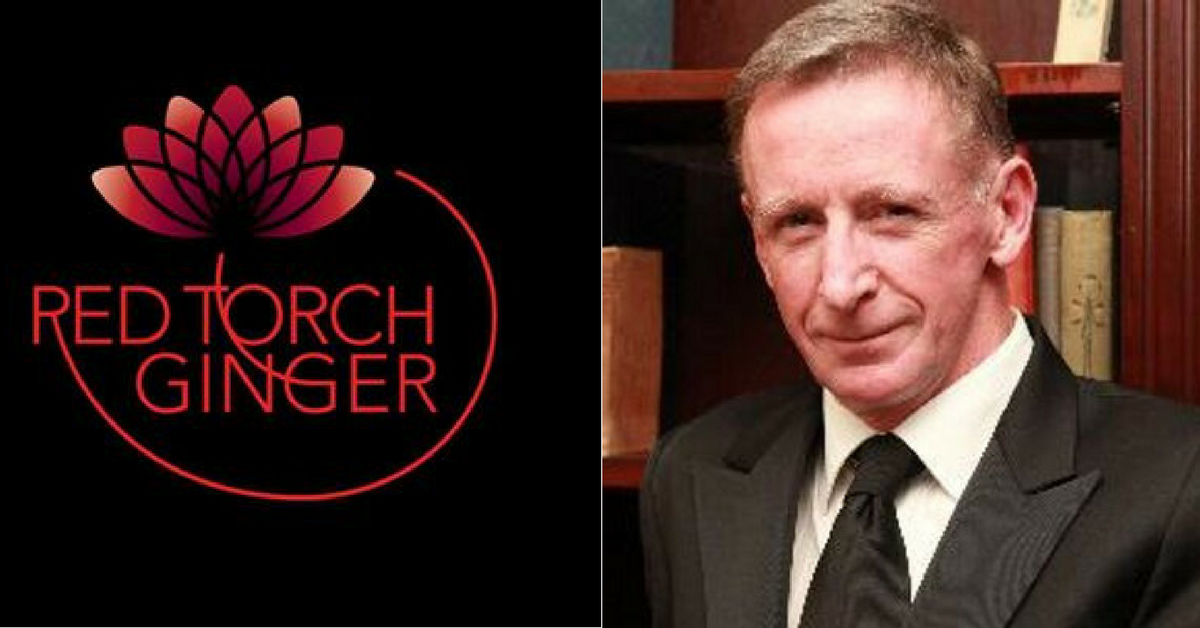 For Business Owners by Business Owners
The customer Boomerang Business Growth Framework was developed by Patrick Cumiskey based on his real-world experience building businesses large and small.  
The Framework provides everything you need to grow your business starting today. it has brought in over 80,000 customers for Patrick own Businesses and massively increased revenue for other business such as Gyms, Restaurants, Accountants and other Professional Service companies.
Patrick spent the first half of his career working in Ireland, Great Britain and the USA advising corporations and government agencies on business, growth and change strategies. 
During this time he was exposed to the highest level in business thinking.
After building and selling his own consulting firm he took on a massive career change to build a training business to enable people live safer lives. This company, Krav Maga Ireland is very successful has been featured on every major TV channel and newspaper in Ireland.
To build his business he had to go back to scratch, but from his background he knew what was possible, enabling him to build the business tools he needed to grow, at fraction of the cost it would take others.
While completing an MBA he tested the Customer Boomerang concept with a number of pilot business generation transformational results.
This unique concept is now available to a select number of ambitious business owners.
MBA Level Thinking with Guerrilla Marketing Pragmatism
The Customer and Business Growth Framework was developed  Patrick Cumiskey, based on over 20 experiences building businesses. The concept is to integrate MBA Level thinking with Guerrilla Marketing pragmatism.
See what Jay Conrad Levinson, who has sold over 20 million books on marketing and founder of the "Guerrilla Marketing"  Concept has to say about Patrick Cumiskey, one of the few certified "Guerrilla Marketing Master Trainers" in the world.
Get Instant Access to 7 Strategies for Generating Revenue